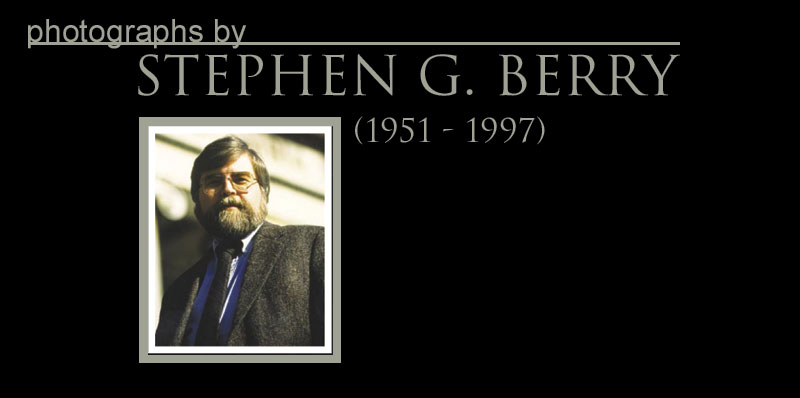 Stephen G. (Steve) Berry was born on November 11, 1951 in Erie, Pennsylvania, and grew up in Cleveland, Ohio. He received a BA degree from Fordham University in New York City, and was a doctoral student at Columbia University, where he received his MA and MPhil. He worked in academic administration at Columbia, becoming Director of Print and Mail Services.

Photography was a lifelong interest of Steve's, ranging from landscapes to monuments and abstracts. He photographed extensively throughout the US and Ireland, and to a lesser degree in Scotland and Mexico.

Steve died suddenly of a heart attack on December 31, 1997, while walking to photograph Beltany Circle, a Bronze Age stone circle in Co. Donegal, Ireland.

In 1999, a selection of Steve's work was included in the "Camera and Eye" exhibit at Agora Gallery in New York City. In 2000, his work also appeared as part of the Lyndhurst Photographic exhibit in Tarrytown, New York.  In 2005, a selection of his photographs of St. Doulagh's Church in Dublin was exhibited by the Dublin City Library and Archive, in conjunction with the Library's Local History Day. In 2006, the same exhibit was displayed in St. Doulagh's Church itself, as part of Ireland's Heritage Week.

A large body of Steve's US work has been acquired by The Wilderness Society and by the National Parks Conservation Association, two environmental organizations headquartered in Washington, DC.

Website Design: Susan J Mancini